Kettlebells

GoFit's Patent-Pending Contoured Kettlebells provide a unique, contoured shape that is ergonomically designed to wrap around the wrist and forearm, providing a much more comfortable Kettlebell experience.
Challenge your body from all angles, and develop functional strength to power up your heart for boundless energy that will make you look and feel your best!
SHIPPING NOTE: All kettlebell orders require us to quote customers on the cost of shipping to their delivery address. A cost for shipping will be provided in our follow up email and include details for customers to approve before we process or ship any kettlebell orders.
The One-Of-A-Kind GoFit Contour Kettlebell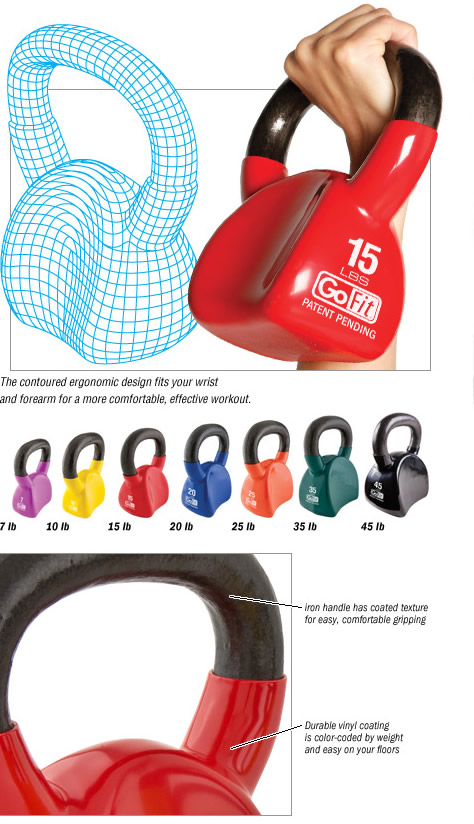 ORDER KETTLEBELLS HERE:

PRICES SHOWN IN $USD